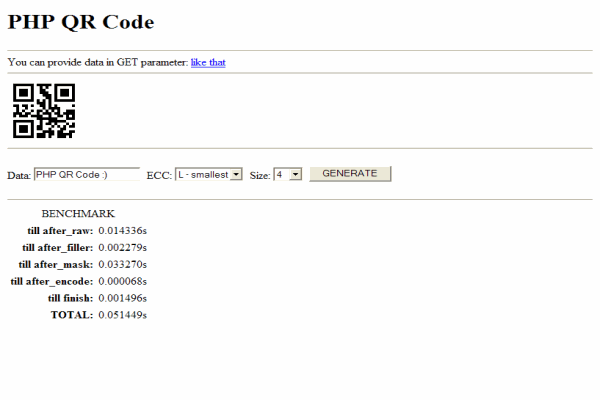 PHP QR Code is an open source library for generating QR Code, 2-dimensional barcode. Based on libqrencode C library, provides API for creating QR Code barcode images.

PHP QR Code is implemented purely in PHP, with no external dependencies (except GD2 if needed).

PHP QR Code is released under the GNU/LGPL LICENSE.


Espacio en disco


Espacio Disponible : Unlimited MB
Espacio Necesario : 0.41 MB

Soporte


Visitar Web del script/programa
Nota: Softaculous no ofrece ayuda técnica.